About Conservation Surveying
Conservation Surveys are highly accurate and detailed surveys of structures, buildings and monuments which are of historical importance and therefore need to be protected.
What Horizon Group can do for you?
Horizon Group have been providing conservation and heritage surveys for a number of years and during that have grown to appreciate the high level of detail required on such prestigious redevelopment projects. 
We use top of the range 3D laser scanners, traditional survey instruments, HD cameras and many other high accuracy survey solutions to collect the required data. The data capture process is extremely precise and efficient with a huge amount of detail being collected in a short space of time. 
Our scanners collect millimetre precision data at extremely tight intervals which ensures we always capture enough data to model even the most intricate architectural details. This data is then correlated and processed by our in-house production teams to deliver high accuracy BIM models, drawings, scaled photos and many more custom designed and traditional deliverables to suit your needs.
Conservation Reports are an essential requirement in advance of planned works to Protected Structures. Such reports typically contain the following information:
Historical background of property and area
Architectural record and inventory
Statement of significance
Condition report
Conservation specification
Doohamlet Church Redevelopment
Doohamlet Church was an unusual project due to the vast amounts of voluntary work involved. This was a dull redevelopment which required large scale work including removing the floor of the church.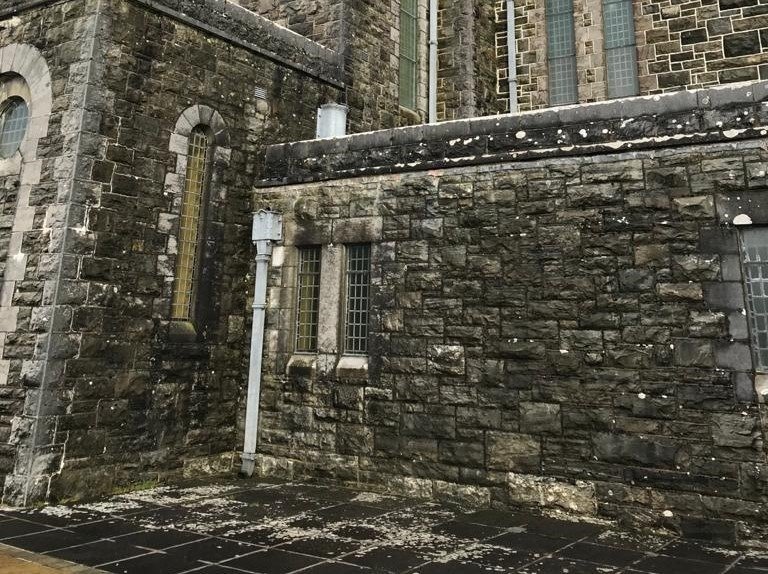 Lough Derg Basilica
An ongoing project which was required due to the high levels of moisture within the walls. Upon inspection, it was decided that all walls required repair following testing.
Cahan's Church Meeting House
A very historical project due to the exodus from here to New York in 1764. More than half the ceiling had fallen because of major leaks in the roof, this project required a vast amount of work including replacing the ceiling joist.